Kytopen Reveals Automated High-Throughput Gene Editing Platform to Accelerate Cell Therapy Discovery, Development, and Manufacturing
Kytopen launches early access program for strategic placements of the Flowfect DiscoverTM platform at top CDMOs and Translational Academic Medical Centers for rapid delivery of genome engineering materials to living medicines.
This program accelerates drug discovery, streamlines optimization, and eliminates barriers in scaling up to biomanufacturing.
CAMBRIDGE, Mass., May 24, 2023 /PRNewswire/ -- Kytopen, a leading biotechnology company specializing in high-throughput cellular and genome engineering platforms, today announced the initiation of an early access program for the Flowfect DiscoverTM, an innovative gene delivery platform to engineer cells with unparalleled precision and efficiency. Strategically positioned at industry-leading Contract Development and Manufacturing Organizations (CDMOs) and Translational Academic Medical Centers, Flowfect DiscoverTM enables the swift and streamlined delivery of complex genetic engineering materials, such as CRISPR, mRNA, and DNA, to up to 96 samples in minutes.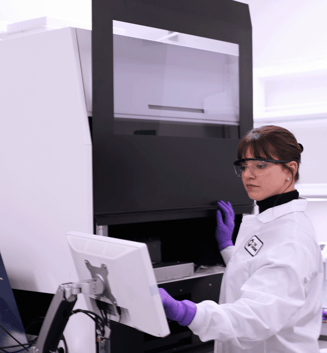 Flowfect Discover™ - Automated high-throughput gene editing device for discovery and optimization of cell therapy and living medicines. The Flowfect Discover™ enables the predictive scaling of engineered cells to solve cell therapy manufacturing problems at the discovery stage. The device uses Kytopen's patented electro-mechanical continuous flow to enable the delivery of genome engineering materials, such as CRISPR, to cells.
"We are thrilled to unveil the Flowfect DiscoverTM platform, which represents a significant leap forward in our pursuit of advancing gene-modified cellular therapies. By working closely with our collaborators and sharing future developments, we hope to increase patient access to these promising living medicines," states Paulo Garcia, CEO & Co-Founder of Kytopen. "Our company aims to empower researchers and developers by enabling more cost-effective innovation that solves manufacturing challenges at the discovery stage of cellular therapies. The introduction of the Flowfect DiscoverTM platform at an earlier development phase will result in reduced development cost and time savings, contributing to improved patient impact."
The Flowfect DiscoverTM platform utilizes Kytopen's patented electro-mechanical continuous flow technology in a small-volume, high-throughput format. Researchers and therapeutic developers can program dozens of parameters to fine-tune the delivery of genetic material, resulting in optimized editing efficiency and enhanced yield of engineered cells.
Prominent organizations, such as BioCentriq, a renowned CDMO, have already embraced this transformative technology. "The Flowfect®Discover platform has revolutionized genetic engineering, allowing us to efficiently and effortlessly identify optimal conditions for introducing genetic material into cells," comments Alex Klarer, VP, Business Strategy and Innovation from BioCentriq. "Streamlining this crucial unit operation enables us to focus on what truly matters – providing cells to patients in need."
Bethany Grant, CTO of Kytopen, emphasizes the synergy between the Flowfect DiscoverTM and the company's large-scale delivery platform, the Flowfect TxTM. "By utilizing the same singular technology, the Flowfect DiscoverTM and Flowfect TxTM empower cell therapy researchers and developers to explore new therapies and optimize delivery with confidence before transitioning to large-scale development," Grant explains. "This approach saves time, reduces costs, and has the potential to revolutionize cell therapy production and life-cycle management for the benefit of patients."
The Flowfect DiscoverTM platform will initially have a limited release in the USA. To learn more about this groundbreaking technology, please visit www.kytopen.com
ABOUT KYTOPEN
Kytopen is an MIT startup developing platforms to accelerate the discovery, development, and manufacturing of gene-modified cell therapies. The scalable Flowfect® solution combines microfluidics and automation to make this process easier, faster, and more cost-effective than the state-of-the art solutions. In 2017, Dr. Cullen Buie (Associate Professor of Mechanical Engineering at MIT) and Dr. Paulo Garcia founded Kytopen. Together they co-invented proprietary Flowfect® technology for high-throughput genetic modification of cells. Kytopen products are provided for Research Use Only. Not for use in diagnostic or clinical procedures.