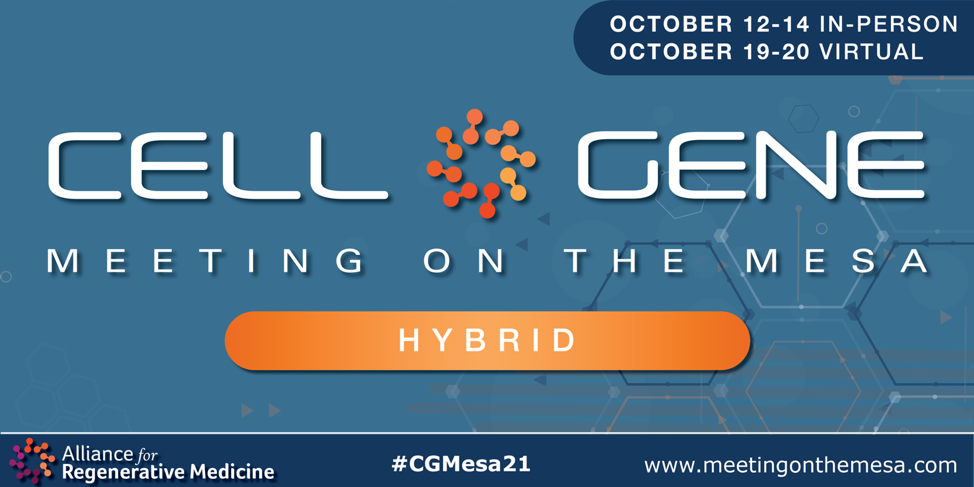 2021 Cell & Gene Meeting on the Mesa, organized by the Alliance for Regenerative Medicine, was a hybrid event held in-person in Carlsbad, CA on October 12 -14th and virtually on October 19th & 20th. Tackling the commercialization hurdles facing the cell and gene therapy sector today, this meeting covers a wide range of topics from clinical trial design to alternative payment models to scale-up and supply chain platforms for advanced therapies.
In this year company presentation, Kytopen provided a case study of our Flowfect® non-viral transfection platform for ex vivo cell therapy discovery and manufacturing. The study in CD34+ stem cells & mRNA highlights our tiered approach to optimize payload and transfection parameters while confirming the robustness of the process despite donor variability and scale up for clinical relevance. In just 6 weeks, we scaled our process to transfect 200x more CD34+ stem cells in seconds while maintaining significantly high levels of cell recovery, viability, and efficiency.
The Flowfect® platform is a transformative solution that eliminates the complexity of scale up in cell engineering in one flexible scalable solution. Our goal is to reduce risk while providing maximum control and flexibility to drive higher yields, faster approvals, and better outcomes for curative cellular disease treatment.
ARM's 2021 Meeting on the Mesa attracted more than 1,700 registrants this year, including nearly 1,200 attendees at the in-person portion of the conference in Carlsbad, CA. With an approximately 40% increase in the number of registrants from 2019 and 2020, this year's meeting was the largest in ARM's history. The conference featured three days of live panels and presentations, as well as additional on-demand content and nearly 3,000 virtual and in-person partnering meetings.